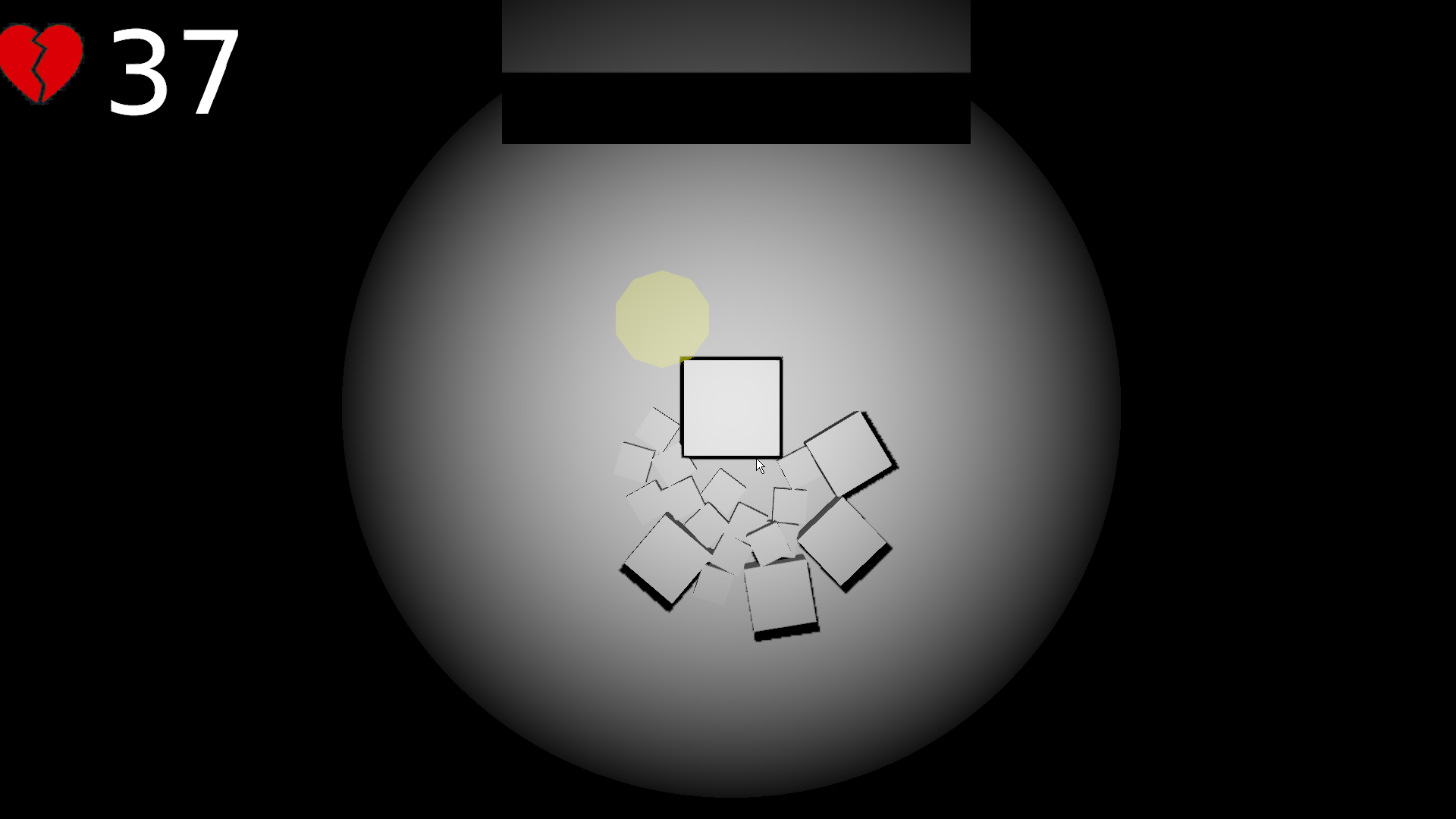 Dance & Necromance
A downloadable game for Windows
Hello everyone, i challenged myself to create a game within 12 hours.
After some thought i decided to make a "necromance" style game.
I finished working on my game within 8 hours, and this is the result!
Goal of the game:
Necromance as many enemy's as you can!
How to play:

You start off as a simple cube with no troops to defend yourself, as you explore the game map, you will find "white cube's/troops". if you bump into them they will become part of your team.
Every troop and enemy has a xxx amount health. the higher the level is of the troop or enemy, the more health they will have.
As the game goes on, the enemy's will get stronger. if you defeat a enemy, it will necromance, and become part of your team.
The game map has obstacles and ditches. make sure not to fall into the ditches or you will loose the game!
There is also powerups you can collect in the game.
Every time a enemy hits you you loose a life. if you get to 0 life's you loose the game.
To attack enemy's, move your troops next to the enemy, and your troops will automatically start attacking.
There is also a"summon" button at the bottom left of your screen. if you click it, all the remaining "white cube's/troops" will join your team.
KEEP IN MIND:
The troops on your team will automatically die after xxx seconds. (higher levels will last longer).
Controls:
To move, use W, A, S, D.
To jump, press the spacebar.
Your troops will automatically follow your mouse.
And remember, HAVE FUN!
Download
Click download now to get access to the following files:
Comments
Log in with itch.io to leave a comment.
can't properly restart the game after losing .
Sorry it may be a bug. I haven't worked on the game since the release. if you cant restart by pressing restart. reopen the game file, and it should work.
Hi, i actually just now did a test and restarted the game.
I did see that the "summon" button was not appearing.
Thanks for pointing it out!
I recently started playing game's from itch.io, and what you made in 8 hours is pretty impressive!